Lets face it; sometimes taping can be the trickiest part of your entire Lash Extension service! We've put together this handy list of Eyelash Extension Tips to help!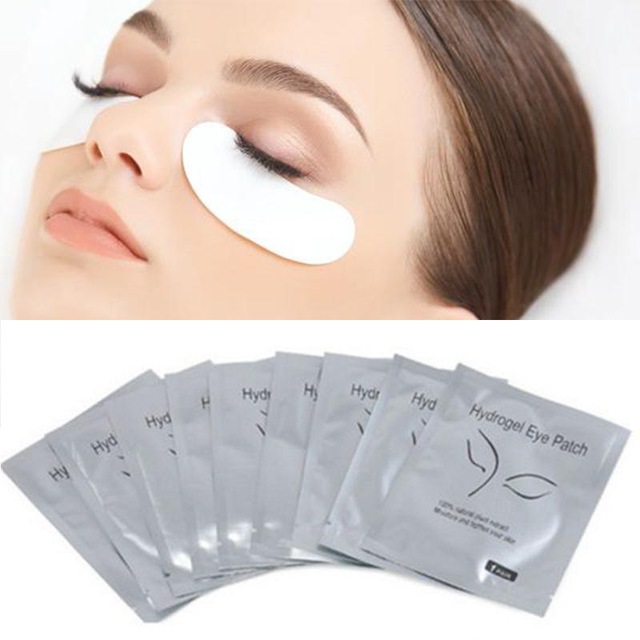 ACADEMY PRO
LASH EXTENSIONS
How to apply Lash Pads & Tape for Lash Extensions
Keep it straight!
Make sure your clients look straight up as you tape (not backwards,) and that they don't talk during this process. This will keep any extra lashes from popping up!
Don't get too close!
One of the most difficult things to balance is getting the lashes to stay down while simultaneously not getting too close to the client's eye. You want to keep the gel pads at least 2-3mm away from the client's waterline.
-Some gel pads have the tendency to expand or "melt" when they get warm and exposed to moisture. keeping the pad as far away from the waterline as possible helps prevent this.
Secure it!
Take two pieces of micropore tape about an inch and a half in length, and place along the lash line in a V shape on top of the gel pad to hold down any additional lashes that may pop up.
-When the client closes their eyes, ask them if they feel any pinching or discomfort. Then gently pull the tape and pads to readjust while their eyes are closed.
Our Gel Lash Pads are specifically designed to be extra thin and flexible to fit the needs of each of your clients. Their thin design helps to prevent "gel-melt" that can irritate your client's eyes. They pair beautifully with our low-stick micropore tape. Micropore tape is lint free and delicate enough to be gentle on skin, but secure enough to hold down the lashes.
Want more tips like these? Subscribe to our U-Tube Channel and keep an eye out for weekly tips, tricks and specials!
Love Academy Pro? "Like" us on Facebook, Instagram and Google!